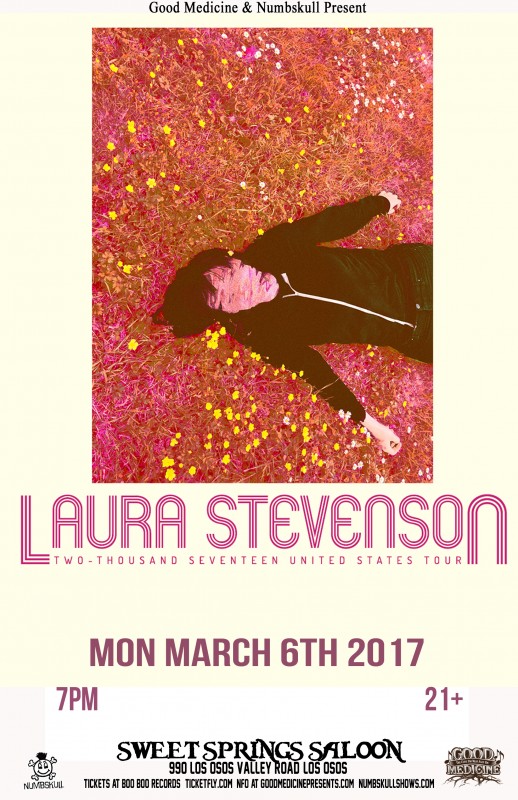 Laura Stevenson is finally learning not to worry. After more than a year of national and worldwide touring following the release of her critically acclaimed album Wheel, both headlining, and alongside such varied acts as Against Me!, The Go-Go's, Kevin Devine, Tim Kasher of Cursive, and The Gaslight Anthem, the songwriter made the move from her between-tour home base of Brooklyn, to upstate New York's Hudson River Valley. There, she rented a nineteenth- century Victorian, a former brothel in a cement-mining town-turned hippie-enclave, and converted the attic into a makeshift studio. It was in this space that she and her band went to work arranging and demoing the eleven songs she had written that would make up Cocksure, Stevenson's fourth album.
Where 2013's Wheel was full of lingering uncertainty, harkening to Stevenson's folk and country leanings, Cocksure is a straightforward, to the point, emboldened rock and roll album. Although some existential dread still peaks through the cracks, Stevenson treats themes as heavy-hearted as sudden and tragic death, self-imposed exile in small windowless rooms, and that back-of-your- mind anxiety that the road you're on may not be the right one, as their own signs of life; a life that is brightly colored by those realities.
With influences ranging from The Lemonheads, Liz Phair, and The Replacements, to early Weezer and the Smoking Popes, Cocksure maintains Stevenson's unique vulnerability, and steadfast devotion to a solid and honest melody. In the writing process, she challenged herself to be true to whatever was going to come out of her, with many of the tracks featuring melodies that were purely stream of consciousness.