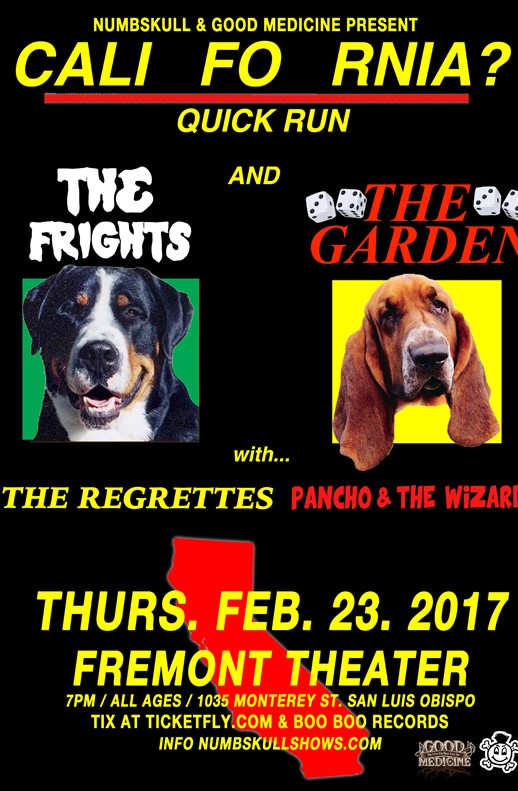 The Frights started in December of 2012 in order to have fun/make loud music/get hunnys and munnys.
Description
The Frights are the house band for a 1950's underwater Halloween party.
The Garden is a constantly evolving band based in Orange County, California. Established in 2011 by twin brothers Wyatt and Fletcher Shears. They have been touring since 2012 and have released four Ep's and two full length Lp's in the proccess. They've toured many different regions including the UK, EU, US, Asia, Australia, and Canada.